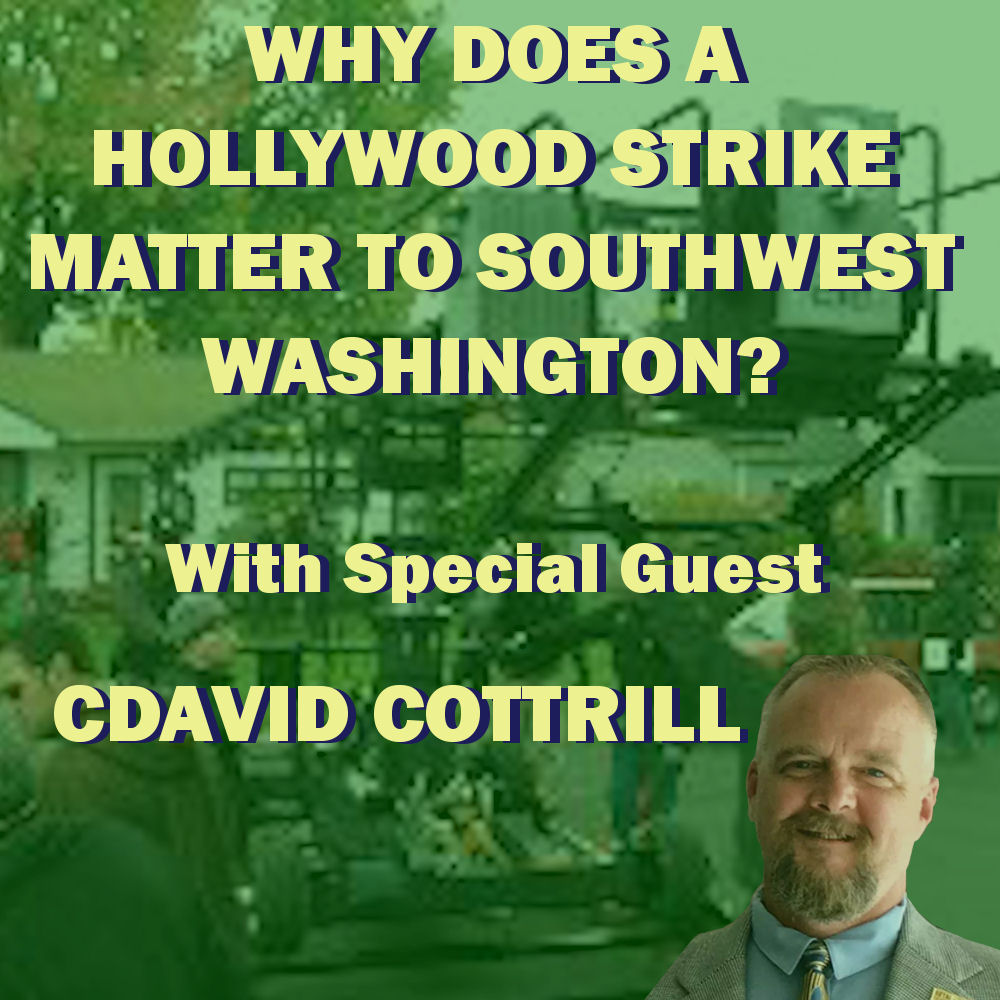 #LaborRadioPod
About 60,000 members of the International Alliance of Theatrical Stage Employees, or IATSE (https://iatse.net/) - including some here in the Pacific Northwest - are voting on whether or not to authorize a strike against the Alliance of Motion Picture and Television Producers or AMPTP (https://www.amptp.org/.) A strike, if it happens, would severely impact movie and TV production in the united states... but what would that mean for us here in Southwest Washington?
IATSE Local 488 (https://www.iatse488.org/) Business Agent cdavid cottrill sits down with Shannon and Harold to tell them the issues behind the strike vote, explain why there's more media production in Oregon than in Washington, and reveal what the heck a "Fraturday" is.
Want to find out more about the IATSE strike vote and support film and TV crews as they fight for fair treatment? Visit https://www.asa.iatse.net/!  
Remember working people in Southwest Washington, this is YOUR podcast! Email us at podcast@swwaclc.org and let us know what you think about the show, and what you'd like to hear in future episodes!
We're a proud member of the Labor Radio Podcast Network - find more radio shows and podcasts that speak to working people about working people's issues at www.LaborRadioNetwork.org.