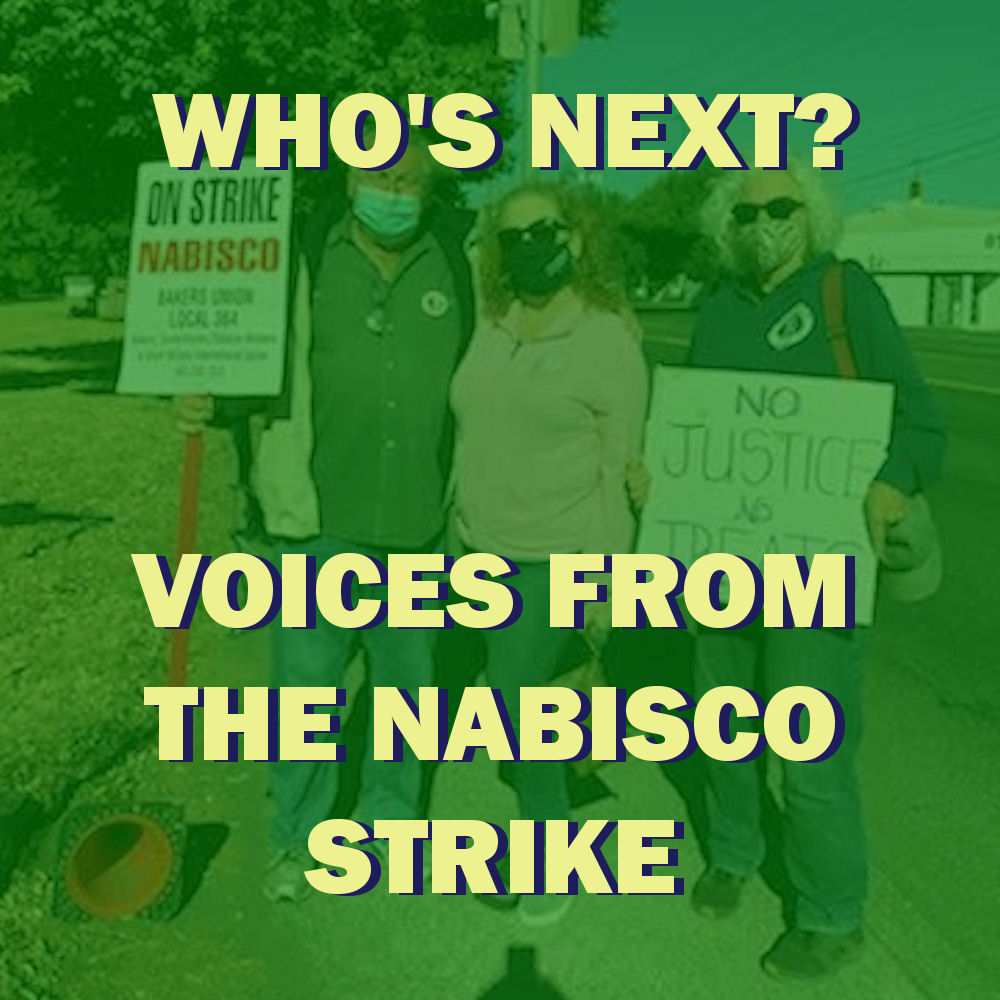 #LaborRadioPod
The Nabisco Strike is over - https://bctgm.org/2021/09/18/nabisco-strike-ends-bctgm-members-overwhelmingly-accept-new-contract/  Why did Nabisco workers go on strike in the first place, though, and what were they fighting for?
Shannon and Harold sit down with Mike Burlingham and Jesus Martinez, two BCTGM Local 364 (https://www.facebook.com/BCTGM-Local-364-Portland-Oregon-621776167954560) members, to talk about the conditions in the Portland Nabisco plant and the reasons they stayed on strike for over a month.
Then Doug Long and John Murphy, two former presidents of Local 364, tell Harold and Shannon about the support striking workers received from the community, and what Nabisco pulling out of BCTGM's multi-employer pension  plan meant for the workers and retirees like them.
The strike may be over, but we still need to protect American jobs - keep checking the label when you're buying Nabisco products at your local grocery store - https://bctgm.org/PDFs/NabiscoSTRIKE_ChecktheLabel.pdf - and if they're not made in America, leave them on the shelf!
Remember working people in Southwest Washington, this is YOUR podcast! Email us at podcast@swwaclc.org and let us know what you think about the show, and what you'd like to hear in future episodes!
We're a proud member of the Labor Radio Podcast Network - find more radio shows and podcasts that speak to working people about working people's issues at www.LaborRadioNetwork.org.