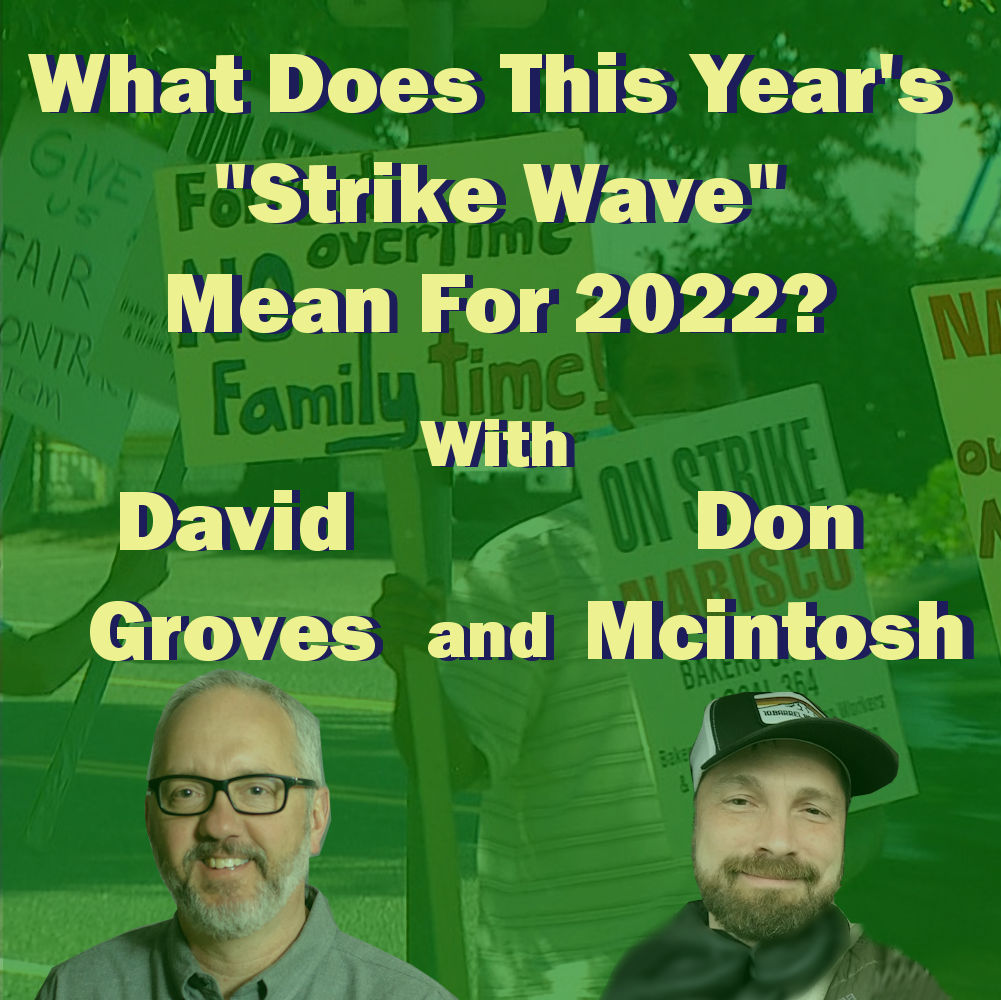 #LaborRadioPod
#Striketober... #Strikesgiving... #Strikesmas...
2021 has been a year unlike any in recent memory, filled with worker energy and power.  Some have even called this moment we're living in a "strike wave..." but will all this worker activism continue into the new year?
The Stand's (https://www.thestand.org/) David Groves and the Northwest Labor Press' (https://nwlaborpress.org/) Don McIntosh sit down with Shannon and Harold to discuss the gains working people have made in 2021, and look ahead to what's in store for 2022.
PLUS - Shannon spills the beans on the Southwest Washington Central Labor Council's plans to honor our own local Labor Heroes with a special awards dinner in February - be sure to send your nominations in to info@swwaclc.org! 
Remember working people in Southwest Washington, this is YOUR podcast! Email us at podcast@swwaclc.org and let us know what you think about the show, and what you'd like to hear in future episodes!
We're a proud member of the Labor Radio Podcast Network - find more radio shows and podcasts that speak to working people about working people's issues at www.LaborRadioNetwork.org.