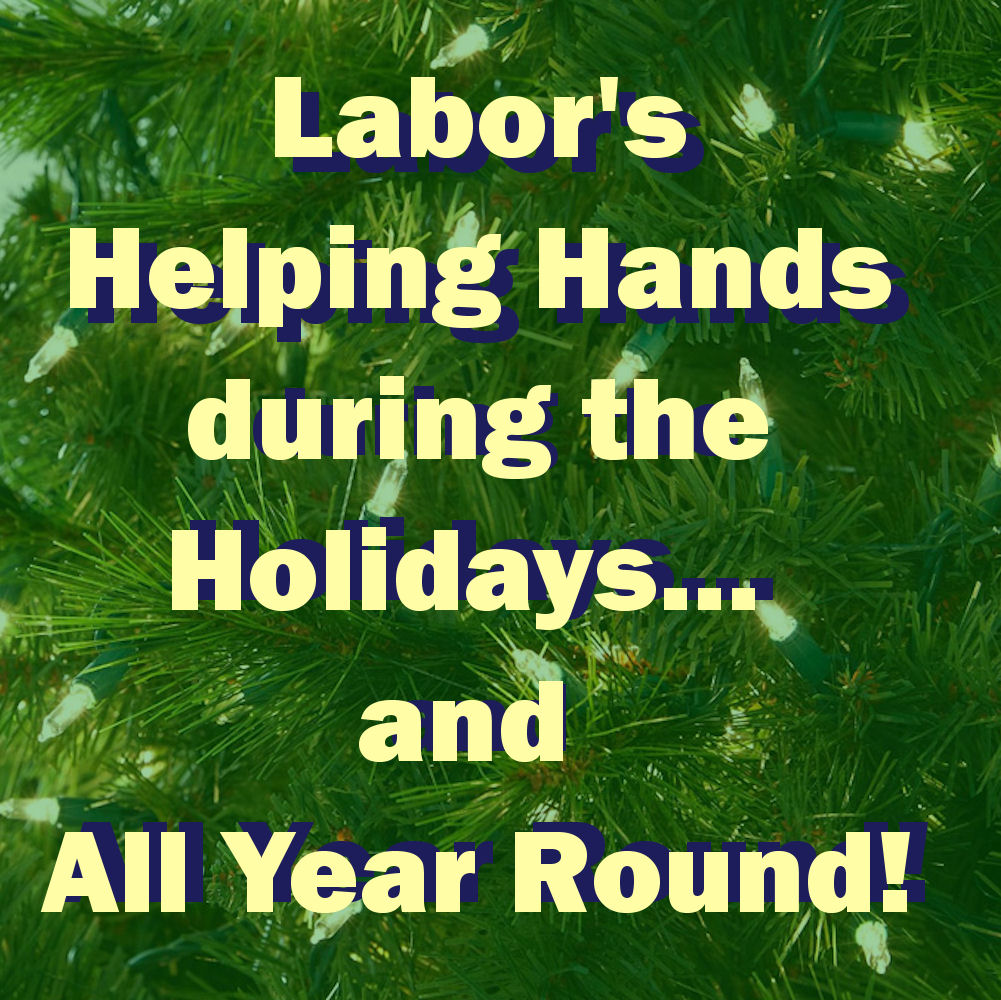 #LaborRadioPod
Organized Labor is always there for working people in our region - but particularly during the holiday season when so many people impacted by employment issues aren't able to provide a happy holiday for their families!  With that in mind, Shannon and Harold talk to several people in our local Labor community about what they're doing to support working families this season.
First, they talk to Myka Dubay from the International Longshore and Warehouse Workers Union Local 5 (https://ilwulocal5.com/) who is urging people to do their holiday shopping online at our local independently-owned union book store, Powells Books, through ILWU Local 5's Partner Link:
https://ilwulocal5.com/Support/
7.5% of all sales made through this link go to ILWU Local 5's Covid 19 Worker Relief Fund to support laid-off Powell's workers.
Then Shannon and Harold talk to Northwest Carpenters Union (https://www.nwcarpenters.org/) president Joe Cadwell about the Carpenters annual holiday toy drive, and about Joe's own podcast Grit Northwest (https://buildnw.org/podcast.)
Next, they talk to Labor's Community Service Agency (https://www.lcsaportland.org/) Executive Director Eryn Byram about what LCSA does for working people all year round, and changes to this year's Presents From Partners event (https://www.facebook.com/PresentsFromPartners.)
Finally, the president of the Southwest Washington Central Labor Council (https://www.swwaclc.org) comes on the show - wait a minute... she's ALWAYS on the show!
Our own Shannon Myers tells us about the SWWACLC's new drive-through Solidarity Food Bank, which starts operating this month.
Remember working people in Southwest Washington, this is YOUR podcast! Email us at podcast@swwaclc.org and let us know what you think about the show, and what you'd like to hear in future episodes!
We're a proud member of the Labor Radio Podcast Network - find more radio shows and podcasts that speak to working people about working people's issues at www.LaborRadioNetwork.org.